LET'S START BY DIVING INTO A TIMELESS PRAYER WITH DEEP WISDOM: "Lord, make me an instrument of thy peace." Have you ever pondered the true essence behind these profound words? They may appear simple at first, but within them lies a profound message. This prayer, attributed to the wise St. Francis of Assisi, expresses a heartfelt plea to become a conduit of peace. It calls upon individuals like you and me to be vessels through which harmony and love can flow into the world.
In a world where conflicts and divisions often prevail, this prayer shines as a guiding light, reminding us of our pivotal role in fostering peace and love. It emphasizes the transformative power of our actions, urging us to rise above negativity and become the change we desire. By internalizing the principles of empathy, kindness, and empathy, we acquire the capacity to dismantle the walls that divide us and cultivate the seeds of synergy and concord.
In contemplating the essence of being an instrument of peace, one may ponder the profound significance that lies within. How can love serve as a mighty weapon against hatred? These are the deep questions we will delve into throughout this article. Our noble endeavor is to delve into this quote's profound significance and expansive ramifications. Together, we will unlock our untapped potential and inspire one another to unleash the revolutionary force of love.

Lord, Make Me an Instrument of Thy Peace.
As we embark on a remarkable journey exploring the extraordinary power of love in conquering hatred, we must grasp the essence of being an instrument of peace. This concept goes beyond mere observation or wishful thinking—it is an intentional decision to become a vessel through which peace can flow into our world.
Being an Instrument of Peace
Picture yourself as a musical instrument, every note resonating with the very essence of peace. Just as a skilled musician employs their instrument to create harmonious melodies, you can create a symphony of peace through your interactions. Being an instrument of peace means embodying empathy, compassion, kindness, and forgiveness. It recognizes that peace starts with each of us and radiates outward, touching the lives of those around us.
Spirituality and Divine Intervention in Promoting Peace
Ancient teachings and profound wisdom have always stressed the importance of inner peace and harmony. When we beseech to be an instrument of peace, we acknowledge our connection to something greater than ourselves. Whether we find solace in a higher power, the vast universe, or the collective consciousness, tapping into that spiritual essence enables us to transcend our limitations and align our intentions with the greater good. It is an acknowledgment that true peace surpasses our human capabilities and is upheld by a divine force.
Personal Commitment to Becoming an Instrument of Peace
Now, let us reflect on our commitment to becoming instruments of peace. This commitment is not a solitary declaration but a daily practice—an unwavering dedication to choosing love and peace in every circumstance. The journey begins with a conscious choice to cultivate awareness of our thoughts, words, and deeds, ensuring they are in harmony with the principles of tranquility. It involves nurturing empathy, seeking understanding even in the face of hostility, and responding with love rather than hatred. By wholeheartedly embracing this commitment, we initiate a ripple effect, inspiring others to follow suit and contributing to the collective transformation of our world.
In drawing to a close our exploration of being an instrument of peace, always remember that within you lies the power to unleash a revolution of love and harmony. Through actively embodying peace, embracing spirituality, and committing to love, you become a catalyst for change in a world often entangled in hatred. Each day presents an opportunity to sow the seeds of peace, mend fractures caused by division, and heal wounds through love. Together, my dear friends, let us rise as instruments of peace, for in doing so, we hold the key to unlocking the boundless revolutionary potential of love against the shadows of hatred.

Where There Is Hatred, Let Me Sow Love.
At his point, let us embark on a remarkable journey exploring the profound impact of love as a powerful antidote to the destructive force of hatred. In a world where hatred often casts its shadow, we have the extraordinary opportunity to become catalysts of change, planting seeds of love and compassion in its midst. So, let us dive deep into this transformative voyage, embracing the challenge of sowing love amidst the presence of hatred.
The Effects of Hatred in the World
In the grand scheme, we must recognize the regrettable truth of animosity prevailing in our global sphere. It takes on various forms—intolerance, prejudice, discrimination, and hate—causing division and inflicting immense pain. Hatred leaves scars on our hearts and perpetuates negativity. However, by bravely recognizing its existence, we empower ourselves to confront it head-on with the most potent weapon at our disposal—love.
The Transformative Power of Love
Love possesses an incredible power to transform. It is a force that transcends boundaries, heals wounds, and sparks profound change. Love enables us to see beyond superficial differences, nurturing empathy and compassion. It fosters understanding and acceptance, challenging the very roots of hatred. When we deliberate to embrace love instead of harboring hatred, we access a profound force capable of repairing fractured connections, nurturing wounded souls, and generating an ever-growing wave of positivity that transcends our immediate surroundings.
Practical Ways to Show Love Amidst Hatred
Now, let us explore practical ways to sow the seeds of love amidst the pervasive presence of hatred. Remember, even the smallest acts of love can create a significant impact:
Nurture self-love: Begin by cultivating a loving relationship with yourself. Embrace your strengths and imperfections, practicing self-compassion and kindness. By cultivating self-love, you emit a positive energy that influences those around you.
Practice empathy: Endeavor to understand the experiences and perspectives of others. Engage in active and empathetic listening without preconceived notions or biases while striving to understand their viewpoint genuinely. Empathy is a powerful tool for building bridges and fostering genuine connections.
Choose kindness: Engage in acts of kindness, both random and deliberate. Simple gestures, like a warm smile, a helping hand, or a kind word, hold tremendous power to uplift and inspire, creating a ripple effect that counteracts the poison of hatred.
Stand against injustice: Be a voice for what is right and just. Advocate for those who face discrimination and oppression. By speaking up against hatred, you become an ally in the fight for a more compassionate world.
As we explore the sowing of love amidst hatred to a close, remember that the power to make a difference lies within each of us. We can create a remarkable shift in the world by acknowledging the existence and effects of hatred, embracing the transformative power of love, and actively practicing kindness and empathy. Let us be radiant beacons of love, spreading its light in the darkest corners and collectively unleashing the revolutionary potential of love against the divisive force of hatred. Let us work together to grow love's seeds into a world of compassion, profound understanding, and harmonious unity.

The Importance of Love in Overcoming Hatred
In our noble quest, we embark upon a profound odyssey that delves into the deep significance of love in conquering the depths of hatred. Prepare yourselves for a profound journey into the realm of love's transformative power as it triumphs over the corrosive tendencies of hatred. Get ready to be moved by stories of extraordinary individuals who have conquered hatred with the indomitable power of love. Together, we shall uncover the healing and unifying qualities that make love an unstoppable weapon.
The Destructive Nature of Hatred
To fully grasp the profound influence of love, it is essential that we initially acknowledge the profound consequences of nurturing animosity. Hatred seeps into our core, poisoning our hearts and clouding our minds. It closes our eyes to every individual's inherent worth and beauty, creating divisions that breed pain and suffering. Hatred fuels hostility, ignites violence, and tears at the fabric of our society. It isolates, discriminates, and dehumanizes, leaving scars that run deep.
The Healing and Unifying Qualities of Love
Now, let us focus on love's boundless healing and unifying qualities. Love possesses an enchanting alchemy that can mend the wounds inflicted by hatred and bring about miraculous transformations. Love transcends boundaries, embracing the richness of diversity and reminding us of our shared humanity. It dissolves animosity, fosters forgiveness, and nurtures profound understanding. Love unifies us, forging connections that bring out the best in each of us. It empowers us to rise above the destructive nature of hatred, envisioning a world saturated with compassion and harmony.
Stories and Examples of Individuals Who Have Overcome Hatred with Love
In the vast tapestry of human existence, we encounter a multitude of remarkable narratives that transcend the grip of animosity, illuminating the limitless potential of affection. These extraordinary stories are beacons of hope, illuminating love's resilience and transformative potential, even in the face of the deepest animosity. From visionary leaders who championed peace and justice to unsung heroes who radiated love within their communities, these remarkable individuals embody the essence of love's triumph over hatred. Their actions ignite an inferno, compelling us to confront hatred with unwavering compassion, forgiveness, and understanding and forge a path toward a future that embraces inclusivity and harmony.
Mahatma Gandhi. An exemplary illustration of such extraordinary character can be observed in the unwavering fortitude displayed by Mahatma Gandhi. His steadfast commitment to non-violence and love as a catalyst for social and political change reverberates throughout history. Gandhi's Satyagraha, or "truth-force," philosophy stressed the transformative power of love, compassion, and nonviolent resistance in the face of oppression. With unwavering love for humanity, he led India to independence from British rule, eschewing hatred and violence for a path rooted in peaceful resistance.
Nelson Mandela. Another profound figure who exemplifies the transformative power of love is Nelson Mandela. Despite enduring decades of imprisonment and experiencing the harsh realities of apartheid, Mandela emerged as a symbol of love, forgiveness, and reconciliation. He believed in the power of love and forgiveness to overthrow apartheid and bring peace to South Africa. Mandela's ability to forgive his oppressors was the foundation of a harmonious and equitable era, forever immortalizing him as an example of love's triumph over hatred.
Malala Yousafzai. The indomitable deeds of Malala Yousafzai shall forever be etched in the annals of our existence, for her unwavering courage and conviction transcend the boundaries of time. As a remarkable young Nobel Prize laureate, Malala fearlessly champions the cause of girls' education, standing against violence and hatred. Despite enduring threats and surviving an assassination attempt by the Taliban, she responded with love, compassion, and an unyielding dedication to education and peace. Her unwavering resolve inspires millions, proving that love prevails even in vehement hatred, paving the way for lasting change.
These exceptional examples, among countless others, stand as testaments to the power of love in overcoming even the most daunting hatred. They remind us that within each of us lies the capacity to be agents of change, choosing love and compassion over bitterness and resentment. As we embrace their stories and embody their principles, we contribute to a world where love reigns supreme, hatred is vanquished, and harmony flourishes.
As we draw near to the conclusion of our exploration of the significance of love in overcoming hatred, let us carry the lessons of its revolutionary power deep within our hearts. Hatred may wield influence, but love stands as an even mightier force. By recognizing the detrimental impact of hate, embracing the transformative and harmonizing attributes of affection, and drawing inspiration from the narratives of individuals who have conquered animosity, we assume the role of agents for positive transformation. Together, dear readers, let us unleash the indomitable force of love, wielding it as a potent weapon to dissolve the grip of hatred, construct bridges of understanding, and shape a world where compassion and harmony reign supreme.

Becoming Agents of Change: Spreading Love and Peace
We find ourselves at the threshold of a remarkable chapter, beckoning us to wholeheartedly embrace our calling as agents of transformation in a world that deeply craves harmony and compassion. As we continue our exploration of love's revolutionary potential in conquering hatred, we shift our focus to the crucial task of spreading love and peace. Now is the time to take personal responsibility and unleash profound acts of kindness, forgiveness, and reconciliation that can transform lives and communities.
Embracing Personal Responsibility in Promoting Peace
The journey of spreading love and peace commences within our hearts. It is a responsibility that we must wholeheartedly embrace. We must acknowledge that our words and actions can create ripples of change throughout society, either perpetuating division or nurturing unity. We become champions of positive transformation by taking ownership of our thoughts, attitudes, and behaviors. Embracing personal responsibility means choosing love over hate, compassion over indifference, and understanding over judgment. It is a commitment to consider our impact on others mindfully and contribute to the collective mission of fostering peace.
Advocating for Love and Peace in Everyday Life
Every moment presents an opportunity to advocate for love and peace in our everyday lives. We can become ambassadors of kindness, spreading warmth and compassion wherever we go. We plant the seeds of love and peace in the small gestures—the friendly smile we offer to a stranger, the helping hand we extend to someone in need. We can respond to conflicts and disagreements with empathy and understanding, seeking resolution rather than perpetuating animosity. By actively advocating for love and peace, we create a culture of harmony and inspire others to join us in this worthy cause.
Showing Compassion, Forgiving Others, and Working toward Peace
Acts of kindness, forgiveness, and reconciliation possess an extraordinary transformative power. They are the very essence of love and peace in action. Kindness uplifts and heals, nurturing a sense of interconnectedness and empathy. Forgiveness liberates us from resentment, offering growth and healing opportunities. Reconciliation bridges the divide, fostering understanding and unity. Every single action, regardless of its apparent insignificance, possesses the inherent power to generate a profound influence on both individuals and communities. By engaging in these acts, we contribute to a world where love triumphs over hatred and peace prevail.
As we approach the culmination of our profound odyssey, let us bear in mind that every individual can disseminate love and tranquility. Through conscious acceptance of personal responsibility, unwavering commitment to advocate for love and peace in our daily lives, and deliberate engagement in acts of kindness, forgiveness, and reconciliation, we become radiant beacons of hope in a world often obscured by animosity. Let us tap into our limitless potential as we forge ahead, leaving a trail of love and peace in our wake. May our proactive efforts spark a chain reaction transforming our collective environment, leading us to a bright and synergistic future.

Overcoming Challenges in the Pursuit of Peace
As we delve deeper into exploring love as a weapon against hatred, we encounter the inevitable challenges that arise in our pursuit of peace. In this section, we will confront the difficulties of promoting peace in a world riddled with division, address our limitations and setbacks, and discover the wellspring of strength and guidance from connecting with a higher power. Let us embrace these challenges as opportunities for growth and transformation on our journey toward unleashing the revolutionary potential of love.
The Difficulties of Promoting Peace in a Divided World
Promoting peace in a world of division and conflict is a formidable undertaking. In our current circumstances, we are confronted with divergent ideologies, conflicting interests, and entrenched prejudices. In light of these challenges, it is precisely during these times that our unwavering dedication to love and peace takes on heightened significance. We must rise above the cacophony of discord and seek common ground, fostering understanding and empathy amidst the chaos. We can plant the seeds of unity and peace through open dialogue, respectful engagement, and a willingness to bridge divides, even in the most divided circumstances.
Dealing with Personal Limitations and Setbacks
We inevitably encounter limitations and setbacks on our path to promoting peace. We may face moments of uncertainty, frustration, or even despondency. Recognizing that humans are imperfect and can feel these emotions is crucial. It is essential to acknowledge this. In these pivotal moments, our mettle and resolve are truly measured. We must remember that setbacks are not signs of defeat but growth opportunities. Embrace the lessons learned from each challenge and let them fuel your journey. Self-compassion and perseverance are essential for personal growth and effectiveness. By embracing these qualities, one can begin a transformative journey, realizing that even the smallest acts of love and peace can have a huge impact.
Seeking Strength and Guidance from a Higher Power
When confronted with the immense challenges of promoting peace, seeking strength and guidance from a Higher Power is vital. One connects with a Higher Power when they find solace in the divine, cosmic energy, or collective consciousness. Dear seeker, this connection gives us wisdom, courage, and resilience to overcome obstacles. Seek solace in your faith, engage in meditation, or partake in practices that enable you to tap into the wellspring of strength within. Trust in the guidance that arises from aligning yourself with a force greater than yourself, knowing you are never alone on this path of peace.
As we conclude our exploration of overcoming challenges in pursuing peace, let us remember that our commitment to love and peace remains steadfast despite difficulties. Embrace promoting peace in a world riddled with division, knowing your actions can make a genuine difference. Embrace your limitations and setbacks as opportunities for growth and resilience. And above all, seek strength and guidance from a Higher Power, connecting with the profound energy that permeates both within and around you. In our collective journey, let us ascend beyond the obstacles that lie before us, conquering them through an enduring embrace of love, an infinite wellspring of compassion, and an unwavering dedication to nurturing harmony.

Conclusion
We've explored love's power to overcome hatred and transform. Let us reflect on and summarize the fundamental principles we have discussed:
This discourse has explored the profound meaning and far-reaching implications of the timeless words, "Lord, make me an instrument of thy peace." Let me love in the land of hatred. We found that this quote promotes global harmony and compassion. We've seen love's power to unite, heal, and spread optimism. We also emphasize personal responsibility, kindness, forgiveness, and reconciliation.
Reiterating the importance of being a peacemaker in our interactions is crucial. Like a musical instrument, we can create harmony in our relationships. Empathy, compassion, and open-mindedness must be cultivated to promote peace. It requires a genuine desire to reach a consensus.
At this moment, it is of utmost significance to emphasize the profound value of embodying the role of a peacemaker. We can create positive change in a hate, rejection, and disharmony world. We can choose love over hate, compassion over indifference, and understanding over judgment in conscious deliberation. We radiate hope and inspiration as we internalize the timeless principles of peace. We can create positive change by doing kind things one at a time.
I urge you to fully embrace the power of love and work hard to create a peaceful life in every aspect. Let this prayer's profound wisdom guide your relationships and engagements. Integrate kindness, empathy, and forgiveness into your daily life. We should seek understanding, uplift others, and promote healing to grow personally and socially. No deed is too insignificant to impact the grand tapestry of life. Let us overcome our world's challenges and intricacies to become true peacemakers and spread love to all our lives.
We will face obstacles and uncertainty in our relentless pursuit. We can overcome any obstacle with determination and love. We must first change ourselves to change the world. Let us create a peaceful world where love conquers hatred and tranquility guides our interactions. You can make a difference. Let us fully embrace love in relationships. Let us purposefully plant love seeds in ourselves and others. We'll see how it changes our lives and helps humanity's future by doing so.
---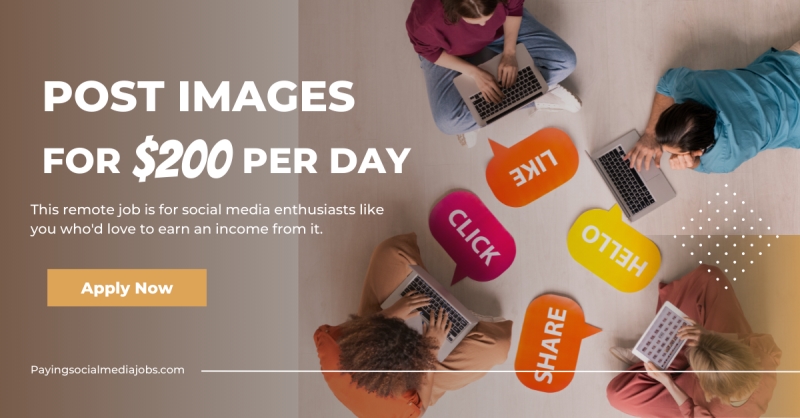 ---