IMAGINE A CAPTIVATING SCENE: TWO FIERCE WOLVES ENGAGED IN AN INTENSE BATTLE. One represents darkness and negativity, while the other embodies goodness and positivity. This metaphor resonates deeply with our internal struggles—the constant clash between negative and positive forces within us. In this insightful piece, we embark on a profound expedition of self-discovery, delving into the depths of wisdom within the timeless phrase, "There are two wolves inside all of us. The first one is evil, and the second one is good. Which wolf fighting will win? The one you feed." Join me as we delve into the secrets of feeding the right wolf and unleashing its transformative power.

Understanding the Metaphor
Before we unveil strategies to nurture the good wolf, let's take a moment to grasp the essence of this profound metaphor. Within each of us resides a complex interplay between positive and negative energies. These wolves symbolize the inherent duality of human nature—the conflict between light and darkness, virtue and vice. Our thoughts, actions, and emotions determine which wolf we nourish and allow to thrive.

Feeding the Evil Wolf
Although it may seem counterintuitive, it's crucial to acknowledge the presence of negativity within ourselves. By delving into the intricate nature of the malevolent wolf, we acquire profound wisdom regarding the detrimental tendencies that impede our personal development.
Self-doubt and fear, my friend, are the treacherous adversaries the evil wolf cunningly employs to impede our journey toward self-actualization. Intertwined with our insecurities, these insidious forces can shackle us from embracing our innate potential.
Negative self-talk: This wolf grows stronger with every unkind word we utter to ourselves. It is deplorable that we frequently discover ourselves engaging in self-criticism and embracing pessimism, slowly eroding our self-esteem.
Unhealthy habits: Engaging in destructive behaviors like excessive criticism, anger, and resentment provides sustenance to the evil wolf, perpetuating negativity in our lives.
Toxic relationships: Surrounding ourselves with harmful influences and individuals nourishes the power of the evil wolf. Negative environments drain our energy and prevent personal growth.

Nurturing the Good Wolf
Now that we comprehend the detrimental effects of feeding the evil wolf let's focus on strategies to nurture the good wolf within us and cultivate a positive and transformative mindset:
Self-awareness: Cultivating self-awareness is the first step toward nurturing the good wolf. Observe your thoughts, emotions, and actions without judgment, allowing you to identify negative patterns and consciously redirect your energy.
Positive self-talk: Speak kindly and compassionately to yourself. Replace self-criticism with affirmations and encouraging words. Over time, these positive affirmations will strengthen the good wolf within.
Gratitude and positivity: Foster an attitude of gratitude by acknowledging the blessings in your life. Embrace positivity by seeking out the silver linings in challenging situations. These practices nourish the good wolf and attract more positivity into your life.
Embrace compassion and forgiveness: Show compassion to others and yourself. Practice forgiveness, both toward others and toward your own mistakes. You create space for the good wolf to flourish by letting go of grudges and resentments.
Surround yourself with positivity: Cultivate a supportive and uplifting environment. Associate yourself with individuals who ignite inspiration and kindle motivation within you. Seek mentors, join communities aligned with your goals, and get involved in things that make you happy and fulfilled.

The Power of Choice
Remember, this battle between the wolves isn't an external conflict but an internal one. We possess the power to decide which wolf we feed, and with that power comes immense responsibility. Let's explore why embracing the good wolf is so vital:
Personal growth and fulfillment: Feeding the good wolf leads to personal growth and satisfaction. When we direct our attention toward cultivating a mindset of positivity, we unleash the immense power within us, expand our perspectives, and ascend to extraordinary levels of personal growth.
Improved relationships: The good wolf thrives on kindness, empathy, and love. By nourishing this wolf, we enhance our relationships and build deeper connections with others. Acts of compassion and understanding can transform the world around us, creating a ripple effect of positivity.
Enhanced well-being: Feeding the good wolf profoundly impacts our overall well-being. We transform our mental and emotional health by fully embracing gratitude, optimism, and self-care. Through the dedicated cultivation of these empowering qualities, we embark on a transformative journey that not only lightens the weight of stress but also nurtures an unyielding resilience within us. This resilience becomes our guiding force, empowering us to triumph over any obstacle that dares to cross our path. It allows us to live more balanced and fulfilling lives.
Inspiring others: When we nourish the good wolf within ourselves, we become beacons of inspiration for others. Our actions and attitudes have a powerful ripple effect, encouraging those around us to embrace positivity and make similar choices in their own lives. We become catalysts for positive change.

Challenges and Persistence
Nurturing the good wolf requires dedication and persistence. Challenges and setbacks are inevitable, but we must remain steadfast in our commitment to feeding the right wolf. Here are some suggestions for overcoming challenges and persevering in our quest for optimism:
Self-reflection and mindfulness exercises: Practice mindfulness exercises regularly. Stay attuned to your thoughts and emotions, recognizing when the evil wolf tries to exert its influence. Redirect your focus consciously toward nurturing the good wolf.
Seek support: Surround yourself with a network that understands and encourages your journey. Share your aspirations, challenges, and successes with trusted friends, mentors, or communities. Their support can provide motivation and strength during difficult times.
Learn from setbacks: Setbacks are not failures but growth opportunities. When facing challenges, view them as valuable learning experiences. Analyze what triggers the negative wolf's influence and strategize ways to avoid similar situations.
Practice self-compassion: Be kind and patient with yourself throughout this transformative process. Understand that change takes time, and setbacks are part of the journey. Treat yourself with compassion and offer words of encouragement when you stumble.

Conclusion
The good and the evil wolves are engaged in an ongoing conflict within each of us. Our choices determine which wolf we nourish and allow to prevail. We can take charge of our thoughts, emotions, and behavior by accepting the wisdom of this metaphor. By consciously nurturing the good wolf, we create a life filled with positivity, growth, and meaningful connections.
Remember, dear reader, and you possess the incredible power to shape your destiny. Choose to feed the good wolf, nurture positivity, and witness its transformative impact on your life. Embrace the power within you, and let the mighty howl of the good wolf echo throughout your existence.
Choose wisely, my friend, and embark on a journey of self-discovery, as you awaken the dormant strength of the good wolf within.
---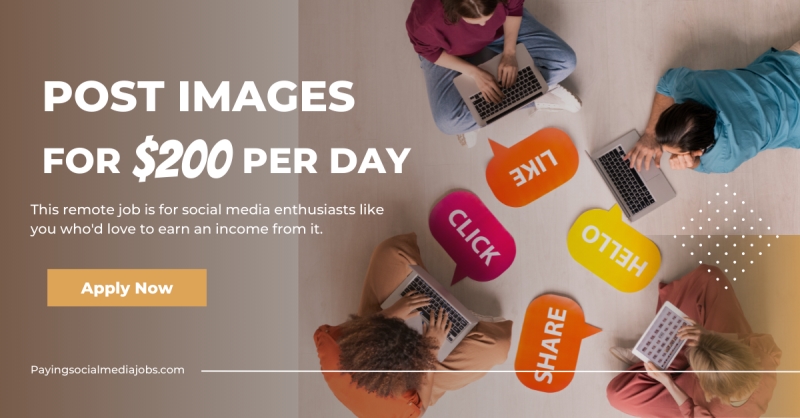 ---